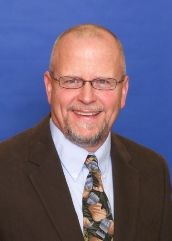 Jeb Johnson
Senior Associate – Nevada

Retail
Office & Multifamily
License Number: S.0178879  
Jeb Johnson was born and raised in Northern Wisconsin. He has a Bachelor of Science degree (BS), a Master of Industrial Safety (MIS) degree and a Master of Business Administration (MBA) degree.
Jeb joined Stark Accelerators Commercial Real Estate in 2015 and is focusing on Office, Retail, Multifamily and Investments. He is a licensed Nevada Real Estate Salesperson, # S.0178879, and a licensed California Real Estate Broker, # 01948058.
Before working with Stark Accelerators, Jeb worked in the Bay Area and Reno in the technology industry. His primary focus was in facilities management, where he was responsible for site selection, lease negotiation, design, construction and move for many corporate projects domestically and internationally.
Jeb enjoys all that the outdoors has to offer in Reno/Tahoe/Truckee, including skiing, biking and running with his family and two dogs.  He is a volunteer Ski Patroller for Homewood Mountain Resort and a volunteer for Nevada County Sheriff Search and Rescue.
For more information, please connect with Jeb on LinkedIn.