Ken understands the importance of speed to market and makes it happen.
Renown Health's 20+ year relationship with Stark Accelerators Commercial Real Estate began well before Stark's inception. Renown's then-CEO, Jim Miller, met Ken Stark in the early 1990s when Ken was serving IBM as a branch manager and Renown Health as an IBM client. Knowing that achieving success in healthcare requires delivering access to excellent primary care, Renown Health sought a real estate partner to ensure facilities were conveniently located for patients, employees, distributors and other medical providers offering complementary services. With quick expansion needs throughout Northern Nevada, Reno-based healthcare organization, Renown, needed expert advice on how to maximize on future real estate ROIs while maintaining quality growth of healthcare services throughout the region. 
When Ken opened the doors of his own full-service commercial real estate firm, it was only natural for Renown to continue their long-standing relationship knowing he would apply his organizational and industry knowledge to their real estate needs. Ken advises Renown's leadership team regularly in a number of areas including geographic analysis, competitive analysis, service provider locations and more to help Renown make informed decisions before investing.
Over the years, the Stark Accelerators team has advised and represented Renown in competitive acquisitions and dispositions while developing campus strategies that allow the organization to open easily accessible facilities offering the medical services proven needed by the community. Today, Renown Health is Northern Nevada's only locally owned, not for profit health system offering a network of hospitals, urgent care centers, lab, x-ray and imaging services, primary care and multiple medical specialties.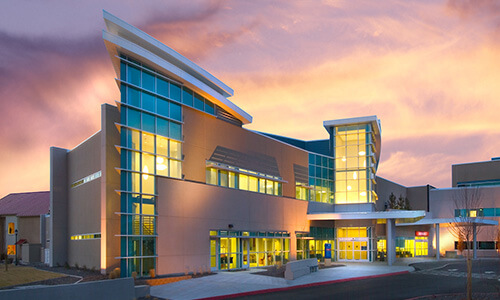 Contact Us
Give us a call or fill out the form below and we'll be in touch shortly.