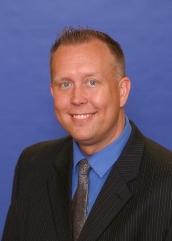 Earl Peterson
Vice President of Operations – Nevada & Idaho

Idaho Partner
Marketing & Operations
License Number: S.0069221   
Earl A. Peterson joined Stark Accelerators in 2005 as a Market Research Analyst. He graduated from the University of Nevada, Reno with a Bachelor of Science degree in Marketing. Earl became a lifetime member of the business school honor society Beta Gamma Sigma during his academic career.
He is a fully licensed salesperson for real estate in the State of Nevada.  Earl and the Marketing/Admin team work closely with the associates to maximize the level of service to all of Stark Accelerators' clients.  This teamwork allows Stark Accelerators the coverage and support to provide clients with a strong local presence and market understanding, while maintaining a national and worldwide marketing reach.
 Earl's educational and occupational background and experience includes an emphasis in the fields of business and commerce, computer science, mathematics and military science.