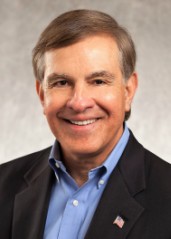 Louie Llamas
Senior Associate – Nevada

Office & Land
License Number: S.0188166
Louie Llamas was born and raised in El Paso, Texas. He has a Bachelor of Business degree in Marketing (BS) from the University of Texas at El Paso.  Louie attended Texas Tech University and University of Texas at El Paso on Baseball Scholarships and began his professional sales career with IBM in 1977.
Prior to Joining the Stark team, Louie spent the last 35 years in the hi-tech world of Silicon Valley.  He has held Executive Management Positions with Seagate, WD, Hitachi GST, DNR Direct, Unigen Corporation, Elliptical Mobile Solutions, Flextronics as well with other hi-tech firms and successful start-ups.  He also has three years of law enforcement experience as a Special Agent with the FBI prior to moving to the Bay Area in 1983.
Louie has been visiting Reno for over 25 years and has developed a network of friends here in the Reno/Sparks area.  His wife, Robbin fell in love with Reno and his California girl decided to make Reno their home.  They moved to Reno in July 2018 and have never been happier.
Hobbies include family, hiking, fishing and golf. Louie and Robbin have been married for 23 years and have two daughters, Casey and Lia.